Katy Perry has often been in the spotlight for erratic behavior. Lately, we've seen her in the news for a lawsuit related to her single "Dark Horse" which didn't have the results she hoped for. She has often been known for being her own person and doing her own thing.
With the "Me Too" movement, women all over the world are stepping forward exposing male counterparts for sexual misconduct, sometimes misconduct that happened multiple years ago. This time, a male has stepped forward accusing Katy Perry of sexual misconduct.
Recently, a model named Josh Kloss has expressed that Katy Perry is guilty of sexual misconduct directed towards him at a birthday party. Did Katy expose him purposefully without care or is there more to this story?
Teenage Dream
Josh Kloss is currently a model, but in 2010, he co-starred in Katy Perry's music video for "Teenage Dream". As it seems, Katy wasn't such a dream to Josh at the time. He tells sources that she was kind to him when they weren't surrounded by people, but if a crowd was near she was insulting and cold to him.
Was Katy a Bully?
Katy put on a good act when they were working side-by-side together. She made a show of telling the set that kissing Josh was gross while they were filming, despite the fact that prior to that she had been so nice to him. They had previously sung together before he co-starred for "Teenage Dream".
Recent Revelations
Josh Kloss recently accused Katy openly on Instagram of sexual misconduct, claiming that she willfully exposed his penis at a birthday party they were both attending. It was as if Katy chose to target Josh, but her reason for targeting him is rather unclear. The incident took place after she had split from Russell Brand.
A Crush
Josh Kloss admits that Katy Perry had been a crush for him, despite how rude she had acted previously to him on set in front of the crew. When he saw her at the birthday party, she was still his crush. But things quickly went downhill from their warm greeting at the party.
From Friend to Foe
Josh states that he and Katy hugged warmly upon seeing each other at the party. She was initially kind to him in greeting but turned on him almost instantly. It took only a matter of seconds for her to expose Josh's manhood, going so far as to make fun of him.
An Embarrassing Prank
After the hug that they exchanged, Josh states "But as I turned to introduce my friend, she pulled my Adidas sweats and underwear out as far as she could to show a couple of her guy friends and the crowd around us my penis. Can you imagine how pathetic and embarrassed I felt?"
Coming Forward
John told sources he chose to come forward now because it was the anniversary of the release of "Teenage Dreams" and he wanted to stand up for men that have been victims. #MeToo and other similar movements focus on women and what they have gone through, never recognizing men who have also been victims.
Females Can Be Guilty Too
While there is so much that points fingers at men in powerful situations or celebrity status are often perverse, taking whatever they please it is rarely accounted that women can also be perverse and this is a clear indication that it's not viewed equally. Men and women alike can be victims or perverse character.
Not All Bad
Josh specifically notes that Katy is an amazing leader who initiates a lot of great songs, many about empowerment, but that's where it stops. She has talent, but she has somewhat of a double standard compared to the message in her songs. She isn't who she pretends to be in music.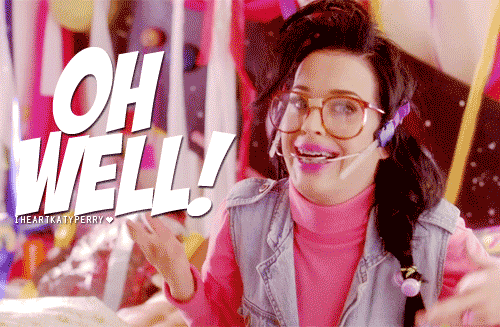 Taken Advantage
Josh also noted that clips from the video for "Teenage Dream" are used quite often. Katy uses them on tour, amongst other uses he has seen of those clips. He states he was paid only $650 for his role in the video, which is a gross understatement considering the span of the video and what he has otherwise endured.
Sealed Lips
When working on the set for "Teenage Dream", Josh was often micromanaged by many of her reps. They were constantly telling him he couldn't discuss anything at all about Katy publicly after working with her and they also took the liberty of answering and editing interviews he was involved in as well.
Not For the Faint of Heart
The overall job working through the music video was an awful experience for Josh. He tells sources that working on that set was one of the hardest jobs he has ever done. The job was belittling, assaulting, and confusing all at one time and was certainly not what he expected it would be.
Was It An Act?
Is Katy really as rude and indifferent as she seemed to Josh or was she trying to send him a specific message? Her behavior towards him certainly points to the features of bullying. It was as though she wanted to be nice to him but made a show of being mean to those around him.
Who Did It Impress?
Was Katy trying to impress the guys in the group she was hanging with or was she trying to cover her own crush for Josh Kloss? Regardless of her intentions, it's fair to say that the act did not impress Josh and who knows what her so-called friends thought of the exposure at the time.
From Skating to Sketchy
The birthday was a relatively low key affair that took place at a skating rink. A skating rink, of all the places – most people go to a skating rink to let loose and enjoy the atmosphere. It's often a chance to act like children, showing off skills on the floor. But this particular skating party took a terrible turn for Josh.
Making a Statement
Josh's intentions are to prove that women can be just as perverse as men and that they often get away with it. The spotlight often falls to women being victims and it's tiring to see that men are constantly accused while women get away with similar actions and are never even exposed for their actions.
Why Now?
The incident in question happened back in 2011, shortly after Josh Kloss and Katy Perry had worked together on the set of "Teenage Dreams". It is now 8 years later that Josh comes forward with the accusation, but why wait? With Katy's reps keeping him on lockdown he might have felt like he couldn't come forward early on.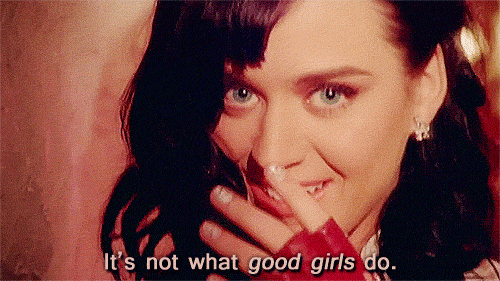 Endurance
It might be questioned why Josh continued working for Katy even after she treated him so badly on the set. Sometimes you just do what you have to do to get by and this was one of those times for Josh. He had a young daughter to provide for and he needed to make it through for her.
Invitations
Did Katy lash out at Josh because he refused her? After the first day of filming for "Teenage Dreams", Katy had invited Josh to join her at a strip club. Josh declined for being tired. Did Katy get frustrated with his refusal and turn on him after that? It's unclear whether this may have led to further negative action by Katy.
A Fake Image
Josh makes it clear that he is tired of the fake image that Katy puts on. She pretends to be someone she really is not. Most people don't get to see the real side of Katy but Josh experienced it first hand and he decided it was time to stop standing beside her fake image.
Accountability
It's time for women to also be held accountable for sexual misconduct, not just the men that are guilty. Both sides can be just as guilty and both sides need to be held accountable when something happens. Katy's behavior here was purely unacceptable and should be considered just as much as men who have been exposed for their actions.
Failure to Respond
Thus far, Katy Perry and her team have not made any public comments or statements regarding the allegation against Katy. They have primarily ignored the claims with no responses. Katy's work to protect her image is officially ripped open, but yet they have provided no statement on her behalf.
Truth is Empowering
Josh comments that the truth is meant to empower people and to bring to light the honesty of how many people act behind the scenes, despite the façade they put on for the public. Katy has a specific image that it seems as though she wants to portray someone she isn't and it was time for the truth to be heard.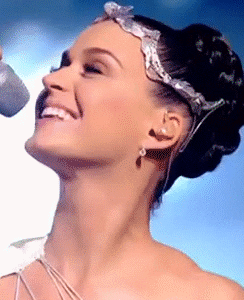 Not the Only Offense
This is not the only circumstance it has been noted Katy has acted inappropriately. At one time, she was said to have grabbed Shawn Mendes' butt without permission on the red carpet. Another recent instance took place on American Idol when she kissed a contestant without his consent to give him his first kiss ever.
Nothing to Say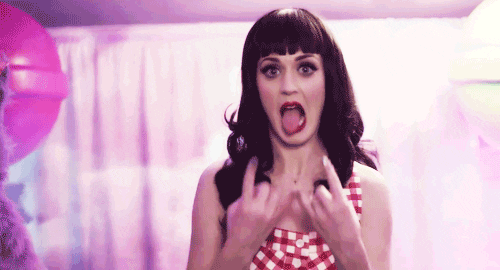 It would be interesting to see how Katy and her reps respond to this accusation. Is she a different person than she pretends to be? Will these accusations be handled in the same manner as accusations that are made towards men? It's time to set the story straight.